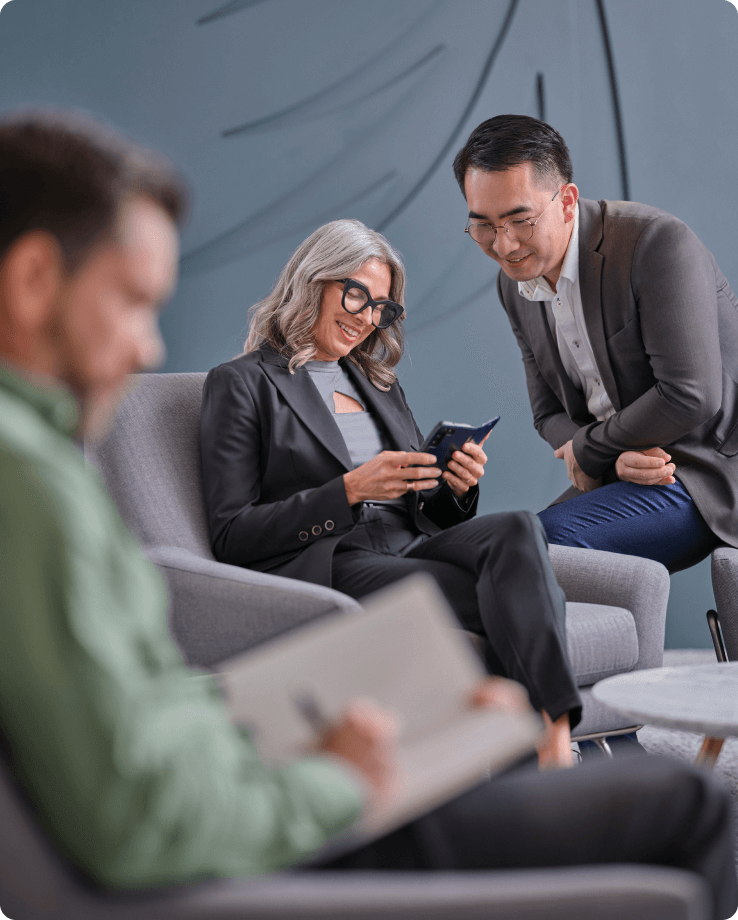 Embark on a rewarding career today.
Interested in joining an enthusiastic team with a passion for innovation and continuous learning? If so, we'd love to hear from you. Browse our list of current opportunities and apply today.
Why Trisura
Whether you're a seasoned insurance professional or new to the field, at Trisura you'll find yourself surrounded and supported by like-minded individuals. While we have offices staffed across Canada, regardless of location we share common values and goals across the business. If something is important to you, it's important to all of us.
Shared Values
We're big relationship people with big ideas! At Trisura, we care about each other, our customers and our communities. Our passion, empathy and plenty of hustle are what set us up to thrive.
We've found success through a culture of mutual trust and a willingness to let our employees take the reins. As a team, we support each other, help our clients find success and get involved in our communities to make a difference.